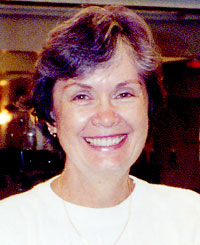 Jan's work as a legal assistant to a patent attorney has led her in a field of pharmaceutical applications, which has been interesting. Her work on these applications has given her firsthand background knowledge of many pharmaceuticals at their beginning stages.
Her part-time passion is ringing handbells. She is a long-time member of The Kalamazoo Ringers as well as a member of the Westwood Handbell Ensemble in her church. In addition, she leads a small ensemble in handbell ringing for services and also as entertainment in various locations around the area.
Mrs. Urfer is currently secretary of SWMPA.